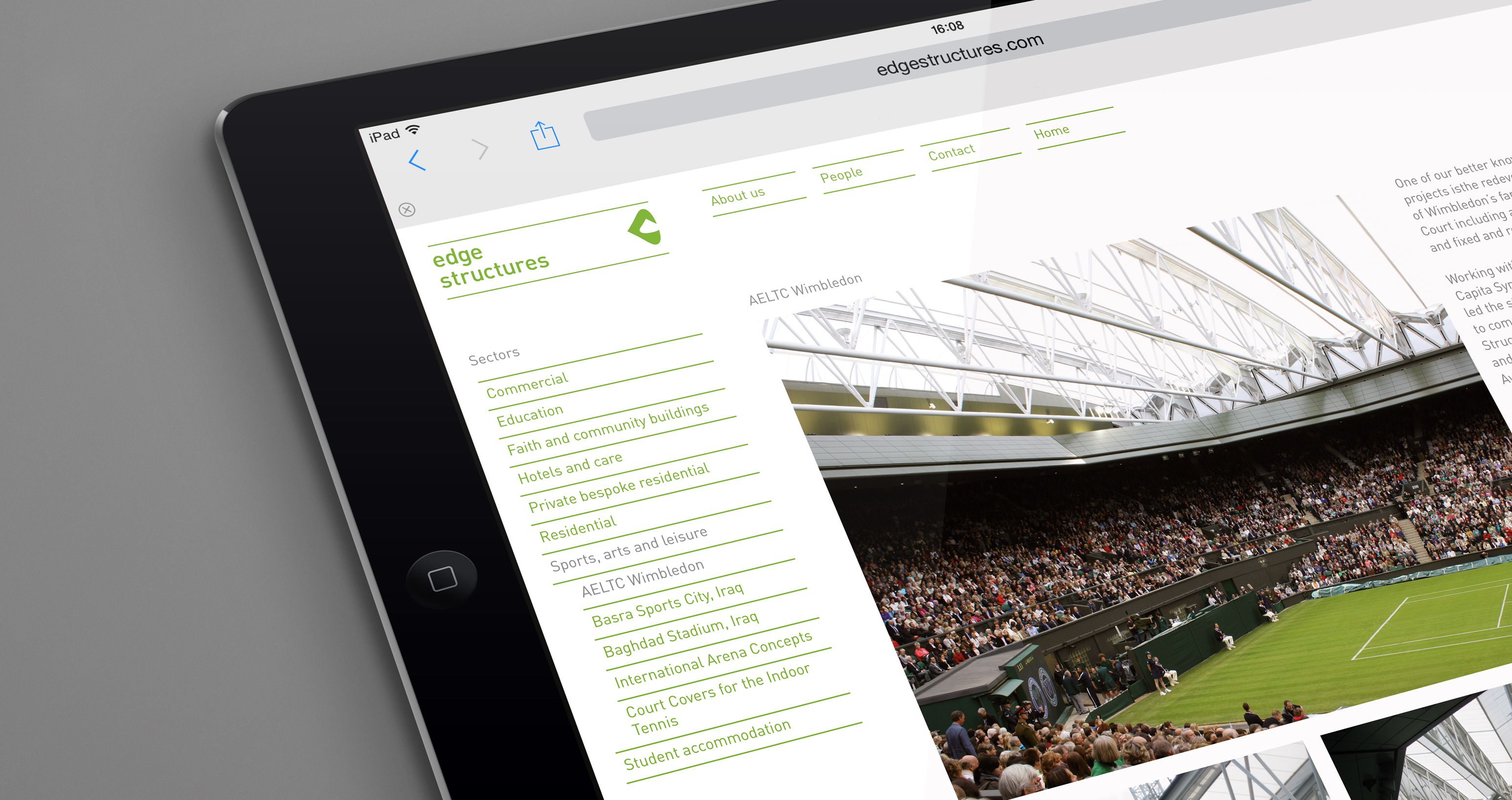 Edge Structures
Construction

Scope

Identity
Stationery
Promotional literature
Website

The challenge
Edge Structures a boutique London-based structural engineering firm which pride itself on expertise and personal service. Its work ranges from large-stadia to small private residential projects.

We initially created a piece of direct marketing to target clients in the Sports and Stadia sector. After this we were commissioned to refresh their identity and design and build a new website.

The old identity was loose in application and did not reflect the nature of the business. The website used old technology, was difficult to navigate and looked outdated against competitors. It needed to re-engage with the core values and message of the company as it grows in confidence, coming out of a difficult period in the construction industry.

The solution
We updated the identity with a more appropriate typeface and refreshed the logo to reflect the nature of the business. We also modified the colour scheme to look more contemporary and created a website which was easy to navigate, showcased the firm's projects and worked across tablets and smart phones. We suggested a new more flexible content management system, which could be used in house to manage the website going forward.