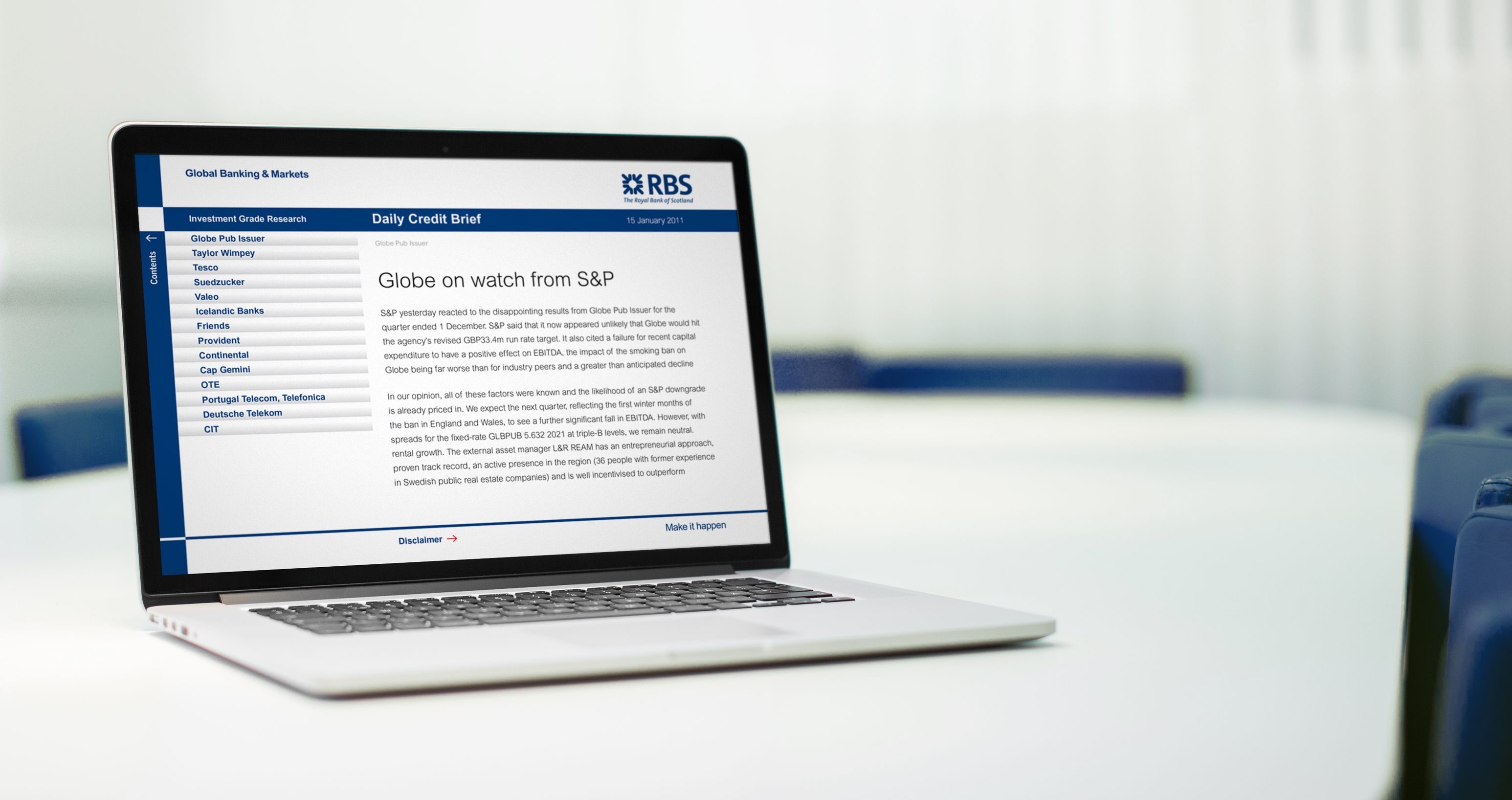 Royal Bank of Scotland
Finance

Scope

Research branding
Financial literature
Template specs
e-document design

The challenge
After a refresh of the RBS UK investment arm brand, we were approached to redesign the look and feel of its investment research documents, in collaboration with MDA. The current research was dense and blended with other research brands. They had lots of research document types that were variants on the theme.

The solution
We gave RBS research its own research brand identity to make it stand out from its competitors. We designed a range of chart and table styles which were clear to read. We re-ordered the report structure and streamlined the massive amount of document types into several key document types. We created new MS Word Specifications so a programmer could translate the designs into templates for the analysts.