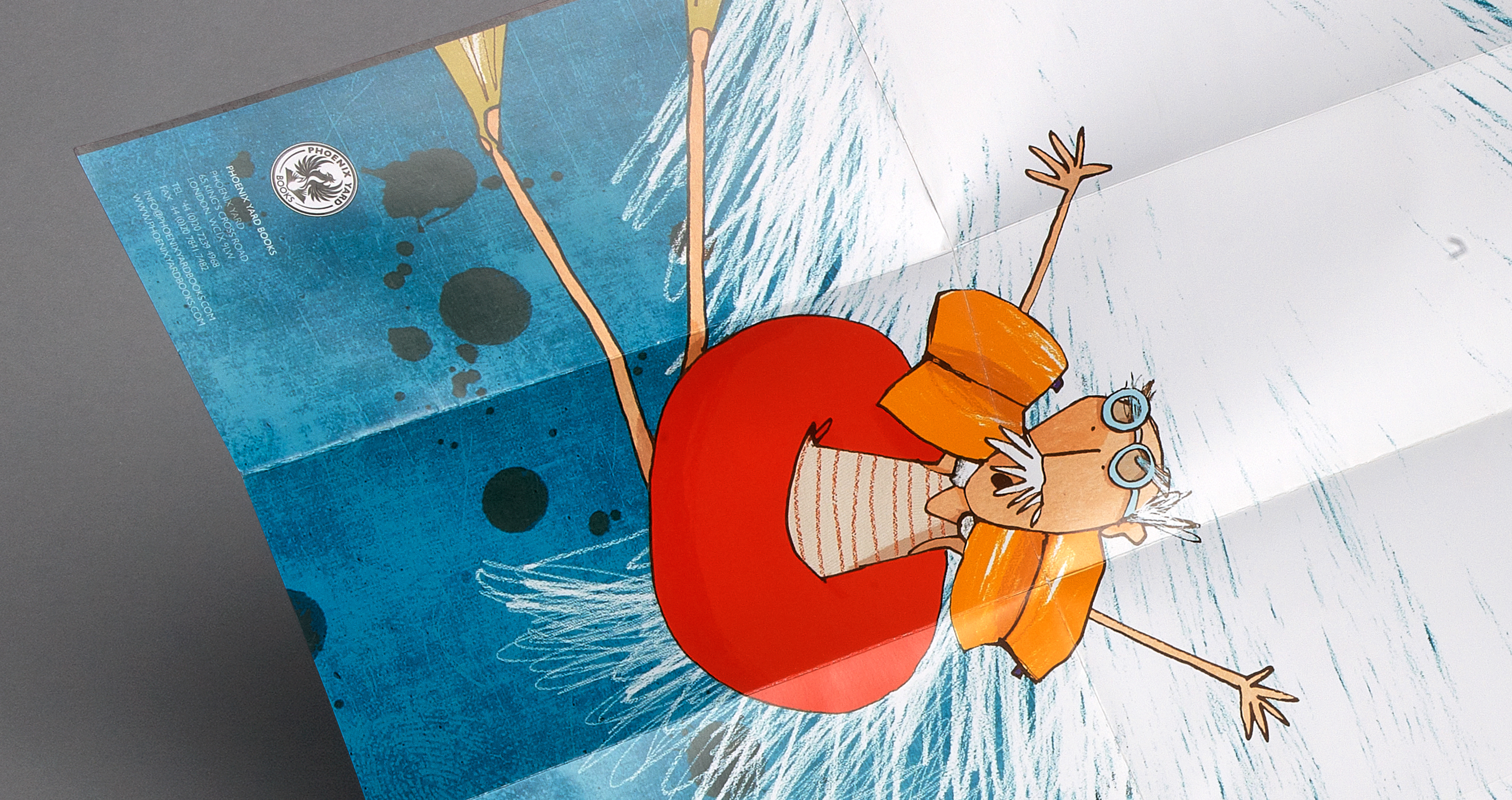 Phoenix Yard Books
Publishing

Scope

Catalogue
Poster

The challenge
Phoenix Yard Books is an independent children's book publishers, which produces high-end books with innovative, exciting stories and bold colourful illustrations. Among the promotion of home grown British talent, they produce translations of foreign titles and even bring back classic books into publication.

We were approached to design its spring catalogue. After the initial meeting, we understood the company's target was to occupy a high-end market space, working with more intimate and considered retailers, selling to independent book shops and art gallery shops, attracting a readership who was looking for something highly imaginative and unusual. However during its growth it seems the firm had been able to successfully bring its independent and quirky spirit to a more commercial market place selling to some of the largest book retailers in the UK. Equally it seems clear to us it has kept its integrity and commitment to innovative authors and artists and retain its original ideology. It wants to showcase its exciting authors and artists.

The solution
In line with the company's original, quirky and diverse attitude we felt that a highly creative solution would be appropriate. We created a folded-down poster style catalogue, which displayed the descriptive catalogue content on one side and an enlargement of one of the current book illustrations on the other. This has made a unique contribution to the client's market efforts as the catalogues have become both collectable and 'displayable'. Customers now display the Phoenix Yard Books poster on their premises, making them a persistent and valuable reminder of the client's brand.